Orthopedic Sports Medicine Surgeon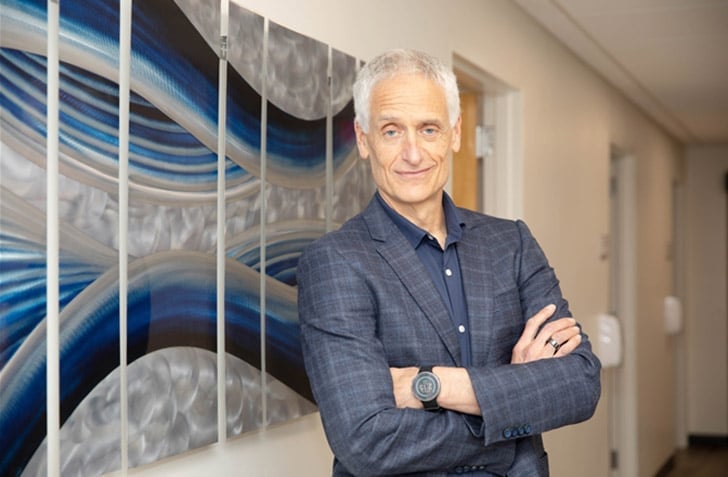 After graduating with honors from New York Medical College, I completed my Orthopedic Surgery residency in NY in 1996 and a fellowship in Sports Medicine at the Hospital For Joint Diseases in NYC in 1997.
As the Chief of Sports Medicine and Arthroscopy at New York Medical College for over 20 years, I was entrusted to teach the next generation of Orthopedic Surgeons about the needs of athletes of all ages. As a Board Certified Orthopedic Surgeon specializing in Sports Medicine, my focus is on injuries that involve the:
shoulder
knee
ankle
elbow
More than twenty years of experience in an academic community has enabled me to offer you a comprehensive sports medicine treatment experience; including a solid education about what's bothering you, and a formal plan to move forward and back to your anticipated level of play.
Most injuries are managed non-operatively with a focus on how to adjust your training, lifestyle, diet, and exercise to improve your condition. If surgery is necessary, I bring a wealth of experience with me to the operating room to get you back on the path to recovery.
---
My areas of interest include:
The Shoulder:

Rotator cuff injuries
Dislocations
AC separations
Labral Tears

Cartilage Restoration:

MACI cartilage regeneration which involves grafting your own cartilage into a defect.
Allograft "OATS" procedures which involve using fresh cadaveric cartilage grafts.

The Knee:

Meniscus repairs
ACL Reconstructions
PCL and lateral collateral ligament repairs/reconstruction.

Patella Dislocations
HTO or osteotomy designed to improve your lifestyle and activities before a knee replacement is necessary.
Knee Replacement Surgery
---
Testimonials:
---
My current Orthopedic Surgery practice address is:
128 Ashford Avenue
Dobbs Ferry, NY 10522
(914) 559-1900
---
My Principles
Patient as a care partner. I believe that patients should play a central role in the management of their sports medicine injuries. I am here to help you reach your goals and get back in the game. As such, I anticipate you will play an important role in your orthopedic care and treatment decision-making. Not all injuries behave the same way in different individuals. Your treatment plan will be catered to meet your needs and your goals. From helping you to define your goals, to coordinating your rehabilitation, I look forward to the patient as a partner
I treat patients, not an MRI finding. While we look at MRI images, we never forget the big picture—people are the reason we do what we do. Deciding a treatment plan in sports medicine is much more than just an image. There are many age-appropriate changes that occur in an MRI that do not require surgery. I will take that information into account when determining your treatment.
A tear may not equal surgery. Sometimes the most important decision we make is not to operate on a patient. Oftentimes, people think that any tear in a meniscus or ligament means surgery. The reality is that decision is much more complicated and incorporates patient specifics, goals, expectations, and a host of other factors. In short, we only recommend surgery when we feel the potential benefits exceed the potential risks and your goals are achievable. And as discussed when I first started, this write-up in the NY Times demonstrates that my approach to repairing injuries to keep an athlete going remains intact.
---
Howard Luks, MD: My Practice
A Board-certified Orthopedic Surgeon specializing in Sports Medicine with over 20 years of experience.
---
My Hospital Affiliations
St Johns Riverside Hospital / Dobbs Ferry Community Hospital
Westchester Medical Center (Level I Trauma Center)
---
My Personal Interests
I am a trail endurance runner and an amateur cyclist. Find me on Strava and join me in my pursuit to always be a little better.
I live in Northern Westchester and I am a father to three wonderful children. We enjoy being outside as often as possible, which has led to a few fractures in the Luks' household
Social Media
I believe that humans are innately social… and as an extension, that health is social.
You can follow me on:
In the News

Dr. Luks has been named as one of the top Sports Medicine Physicians in the United States, by US News and World Report. He has also been named as one of the Top 10 "Social Health Makers" for Osteoarthritis. Dr. Luks has been named one of the top Sports Medicine Physicians in New York for nearly 10 years in a row and Dr. Luks was named one of Twitter's Top Ten Doctors and served as an Advisory Board Member of the Mayo Clinic Center for Social Media for 3 years.
---