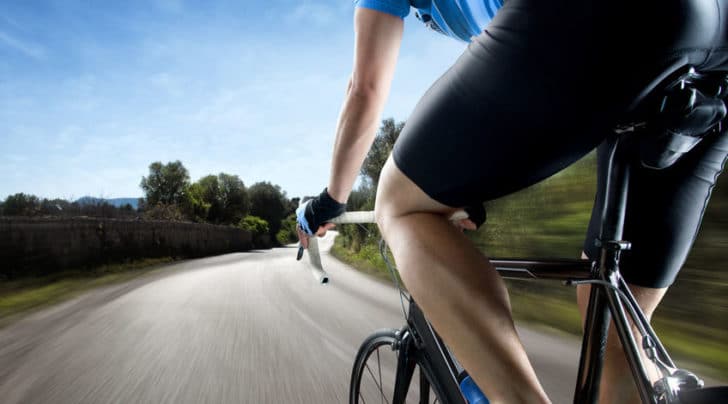 This post is for athletes looking to improve their training and performance, and it is also for non-athletes who simply want to live longer.
Why is Zone 2 training important
The average runner runs too fast on their slow days and too slow on their fast days. They think they need to push hard to build endurance. They think they need to feel exhausted or stressed at the end of a long run. The reason why this isn't true is simple. Your physiology. You need to take into account what is happening inside your muscle cells in each heart rate zone (which we will discuss in a bit). Training under your zone 4 ceiling is not going to improve your zone 2 ceiling. Physiologically speaking, we are dealing with two very different energy systems. One occurs inside the mitochondria and the other inside the cytoplasm of the cell. In other words, training in Zone 2 improves all zones above it (3-5). Training in higher zones does not improve lower zone fitness.
Not only will Zone 2 heart rate training boost your performance, it just might save your life. After all, your heart is just a muscle. Humans die of very predictable causes. Most of the chronic diseases which will lead to our demise have a common root cause– poor metabolic health due to poor mitochondrial function. Exercising in Zones 1 and 2 will improve your mitochondrial number, function, flexibility, efficiency, and fitness. Exercising in zone 3 and above will not improve your aerobic (mitochondrial) health nearly as well.
Zone 2 training can have a dramatic impact on our overall health. It does so by improving metabolic fitness and flexibility. Both of which are topics I cover extensively in my

new book, Longevity Simplified

.
Wendy was a stellar runner and cyclist. On the trails every Sunday she always merged with the group out front. I might have been able to catch up to them, but I wouldn't have been able to speak. On the road, she powered up hills like they were non-existent. She pushed 300Watts on her bike like I pushed 200. She was also a competitive triathlete. Then came February…
Peloton! Your new bike arrives. It looks sleek. You put your water bottles in the holders and jump on. You choose a class and pound out a 30 min heart-thumping ride. You repeat this a few times a week. Certainly, this is good for your health, right? Yes, there are benefits to HIIT-style training, but… The importance of base training or zone 2 heart rate (HR) training has fallen by the wayside for far too many of us. Our society loves quick, hard challenges. We gamify everything… you watch the leaderboard and want to move up further. Zone 2 HR training is hard… but the payback is worth it.
Did you purchase a bike or start running to optimize your lifestyle for longevity? In this post, we are going to dive deep into why Zone 2 HR training is a powerful tool to promote longevity and keep you on the road for years to come. We are also going to talk about the downsides of training too hard, or too long. Your heart really doesn't like either.
What is Zone 2 Training
Read: How does your metabolic health affect your body and joints?
Mitochondria… the key to a healthier life.
Scientists are now finding evidence of mitochondrial dysfunction nearly 5-10 years before those changes will manifest as something like Type 2 Diabetes that your doctor can find on your blood tests. When it comes to mitochondria, the issues we care about are:
the number of mitochondria you have.
the metabolic "flexibility" of your mitochondria- in many diseases, the mitochondria can only process glucose, and not fat. This inflexibility leads to significant downstream effects.
Mitochondrial efficiency. How well do your mitochondria process the various substrates– glucose, fat, and lactate.
Zone 2 training even improves your faster training.
With polarized training, 80%+ of your training is completed in zones 1 or 2. The harder efforts or the 20% are important too. As I discussed here, the best way to improve your lactic acid threshold performance is with a strong aerobic base. The only way to build a strong aerobic base is with months of base training in zone 2. Training more in higher zones isn't going to improve your overall performance as much as your lower HR efforts. Once you cross the ceiling of zone 2 you are burning more glucose (glycolysis); this will cause your lactate to rise. Well-trained athletes can "shuttle" that lactate back into the mitochondria to use as fuel. How can you build that shuttle's capacity? Correct, zone 2 training. Lactate, the lactate shuttle, and the science behind lactic threshold training are discussed in this article.
What is Zone 2 Running?
Simply put, zone 2 running is an "easy" run. You can talk during the run, you can breathe through your nose during the run. It is a pace that is slow enough to allow you to stay in your Zone 2 heart rate target zone. If you live in a hilly area, you may find that you need to walk those hills at first to maintain your heart rate in Zone 2. Some very well trained runners need to run pretty hard to stay in zone 2. For the rest of us, we need to slow down to stay in zone 2, but as your aerobic base becomes stronger, you will be able to run faster and longer while staying in Zone 2.
Why is Zone 2 running so hard?
Heart rate: When you are in Zone 2 your heart rate is somewhere between 65-75% of your maximum heart rate. Using your heart rate (HR) is probably your best way to identify what zone you are in. For an accurate assessment, we need to know your maximum HR and your resting HR. I've hit my max HR on some trail races- a most unpleasant experience! Your resting HR is your HR in bed as soon as you wake up and before you get up.
Wendy came out the following Sunday. But she hadn't been able to ride or run all week. She felt rundown. We sat in the parking lot and discussed this before the rest of the group took off. She wasn't going to push it that day. Turns out, she only made it one mile. The next day she was in my favorite Cardiologist's office.
Training too hard and too often might actually take years off your life
Your heart is a muscle. It can wear out. Let's assume you have 3-4 Billion beats in your heart before it tires out. That's one reason why folks with lower heart rates live longer. Drive your car less it and you'll keep it longer too.
The Reverse J Curve of All-Cause Mortality Benefit From Exercise:
There are large improvements in the risk of all-cause mortality (ACM) for people who manage to walk 6,000 steps per day. Your ACM risk continues to decrease to a certain point. Say around 15-20 miles per week for runners. This assumes that you're not running at your lactic threshold the entire time. After 10-15 miles/week, you begin to lose some of the ACM benefits of exercise. For those who train 50 miles/ week or more, you may give back as much as 38% of the risk of dying from ACM.
Zone 2 heart rate training offers profound benefits for all of us. Regardless of whether or not you plan to PR your next race, or live longer to play with your grandchildren. Overtraining should be avoided. It can have awful short-term and long-term consequences.
It's very easy to get lost in the weeds if you spend any amount of time reading about how to exercise online. Whether you are optimizing for longevity or performance, zone 2 heart rate training — or base training — offers very significant benefits. Many of the world's top trainers and athletes follow a polarized training schedule which emphasizes that 80% of your training is aerobic and in Zone 2. Perhaps we should take our queues from the best :-).