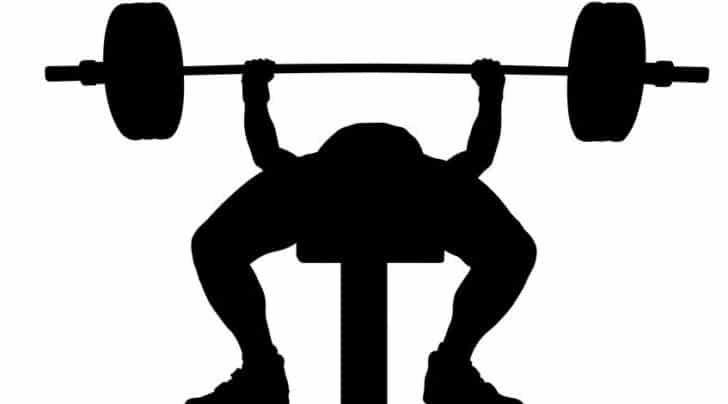 The pectoral tendon attaches the pec major muscle to your humerus or arm bone. The pec major is a very powerful muscle. Pectoral tendons are usually ruptured or torn in weight lifters during bench pressing. Traumatic injuries in sports can also result in a pec tendon tear. Surgery is often needed to repair complete pec tears. The recovery after surgery often means that this is a season-ending injury.
A torn pectoral tendon is usually an easy diagnosis to make. Your story usually goes something like this… You were bench pressing, you heard a series of pops and the bar came back down to your chest rapidly. If that sounds familiar, you have likely torn a pectoral tendon or have pectoralis major rupture. Over the next few days, you will notice heavy bruising and swelling. As the swelling starts to subside, you will see a deformity of your pectoralis major. If you tighten your chest muscles you will see the pec ball up over your chest. A torn pectoral should be repaired (if it is repairable) as soon as possible. If you suspect a pec tendon injury you should see a shoulder doc sooner rather than later.
A torn pectoral tendon tends to occur in "younger" active weight lifters. However, because 50 somethings are lifting more often and more weight we are seeing pec tears in this age group as well. This is an injury we usually see rapidly in our clinic since the injury is quite striking, the deformity is easy to notice and the story you give is always consistent. There is usually significant bruising present and there is usually an obvious deformity noted as your pec major bunches up in your chest.
Like J.J Watt, a torn pec tendon can occur in any collision sport as well. This will be a season-ending injury for Watt. What is the decision making and recovery time frame going forward for J.J Watt and others who have torn their pec tendon?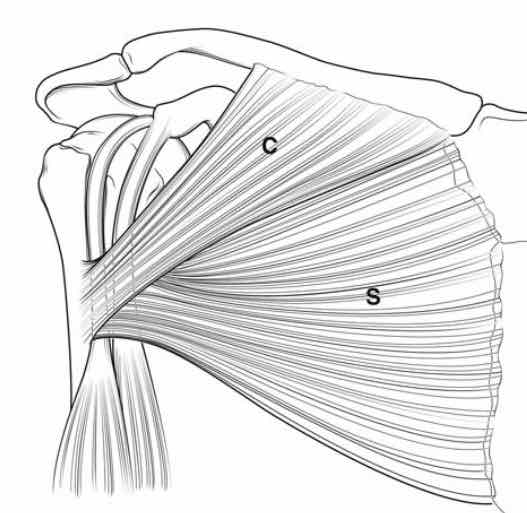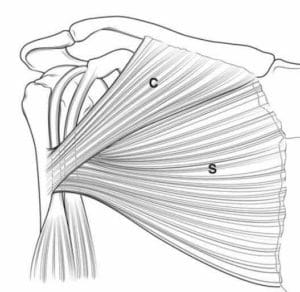 The pectoralis major is a large muscle connecting from your sternum (chest) and clavicle to your humerus or upper arm bone. The pec major has two large subdivisions, the sternal head, and the clavicular head. Injuries to the pec major can involve just the deeper sternal head (partial rupture), or both heads (complete rupture).
Types Of Torn Pectoral Tendons?
Tears of the pectoralis major can be partial (just one head) or complete.
In type 1 torn pectoral, the tendon of the pectoralis major tears directly off of the humerus – the easiest to fix.
In type 2 torn pectoral the tear occurred where the muscle starts transitioning into a tendon – the muscle-tendon junction- harder to fix, but still possible.
In type 3 pec ruptures, the tear is completely within the muscle itself. May not be repairable.
In type 4 pec ruptures, the muscle tears off of the sternum.
A Type 1 or Type 2 pec tear is far more common than type 3 or 4.
How Do You Treat A Torn Pectoral Tendon?
Most pec major tendon ruptures occur in very active people. Without surgery, pectoralis major tears will cause weakness and an obvious deformity. Because of that, most people with a pec tear will choose to have them repaired. The pec major is not an absolutely essential muscle, and many of these pec tears are partial tears, so if the loss of strength and the deformity do not bother you then you can be treated without surgery.
How Do You Repair A Torn Pectoral Tendon?
If you choose to have surgery to repair your pec tendon tear then you should understand the following principles.
Type 1 tears where the tendon ripped off the bone are the most straightforward to repair. The surgery is open, and the incision is placed in your axilla. During the surgery, we will use a suture anchor device to place sutures into the bone and then we will use those sutures to repair the tendon back to the bone. You will be in a sling for a while and then start strengthening exercises after enough healing has occurred.
Type 2 tears are more difficult. These tears occur at the "muscle-tendon" junction of the pec major. Muscle tendon junction tears can be very difficult to fix because you can not sew or repair muscle. Often times we wait a little while for some early repair scar tissue to form on the pec muscle which will make the repair easier. Sometimes we might need to augment or strengthen the repair with a cadaver tendon.
Type 3 tears are purely within the muscle. They are very rare and very hard to repair. We must wait a few weeks for scar tissue to form so we have something we can attempt to repair.
Most tears are Type 1 or 2, so most tears are easily repairable. The results of surgery are generally good, and most of you will be pleased with the appearance of the pectoralis and your performance in the gym after you have recovered.
How Long Does Is Recovery From A Torn Pectoral Tendon?
Pectoralis tears generally heal very well. It can take at least 6 months until you are back in the gym and back to your normal routine. It can take a year or more until you have normal strength, although that might occur earlier in many of you.
What Are The Risks Of A Pec Tendon Repair?
No surgery is without risk. The risks include the risks of anesthesia, infection, weakness, stiffness, a recurrent pectoral rupture, an abnormal appearance, nerve or blood vessel injuries.
The overall risks of surgery are very low. Below is a video detailing how a pectoral tendon tear is repaired.
pectoralis repair animation shoulderdoc.mov