Most ACL injuries occur after a non-contact twisting injury.   ACL tears can also occur after being struck on the side of your leg.  Most athletes will pivot or twist, run and feel a pop in their knee.  Then they are left wondering "Did I Tear My ACL"?
I've heard the story far too many times… A high school or college athlete was running, they went to change direction on the field and felt a pop or snap within their knee.  Most athletes do not continue playing after the injury occurred . Many athletes will tell me that they tried to get up and walk but their knee felt unstable so they sat back down.  Within a few hours the knee will start to swell and walking on that leg will become difficult.  An examination by an Athletic Trainer on the field, or the team physician immediately after the injury can usually determine if the ACL is torn.  After the knee swells and the pain worsens it is more difficult to examine these knees to see if there is an ACL tear.
Did I Tear My ACL?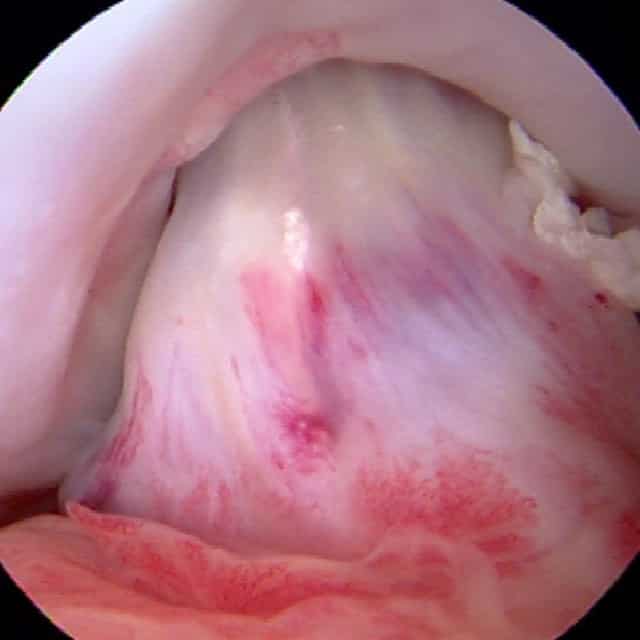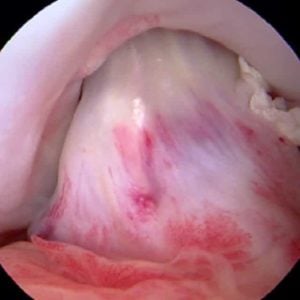 In athletes  under 25 years of age, a swollen knee following a turning, twisting or pivoting injury means that you have a 75% chance that your just tore your ACL.  At this point you should be assisted off the field.  Many, but not all athletes will require crutches to help them walk.   If your knee feel loose or unstable if might be because of an ACL tear.  Do not attempt a return to activities until you have been examined by a Sports Doctor.
Your first visit to a Sports Medicine doc will include X-rays to be sure that there are no fractures, a less common cause of swelling and pain.  A good examination will be able to determine if the ACL is torn.  Perhaps even more important, the examination should determine if the ACL was the only ligament torn.  Multi-ligament injuries do exist and in those circumstances we might need to consider repairing all the injured ligaments.  ACL tears can occur with MCL injuries.  ACL injuries can also occur with injuries to the outer or lateral side ligaments too. Sometimes you will only suffer a partial ACL tear … the MRI and exam both need to support that diagnosis.
An MRI will be used to confirm the injury, but more important, to rule out any injury to the cartilage or meniscus.
An interesting and worthy note.  We know that patients who tear their ACL are at risk for developing osteoarthritis.  Early studies show that an anti-inflammatory injection soon after the injury might diminish that risk.
ACL Injury/Surgery Related Questions:
If you have a swollen and painful knee after a twisting injury you should strongly consider an examination by a Sports Medicine physician to evaluate your knee for an ACL tear.