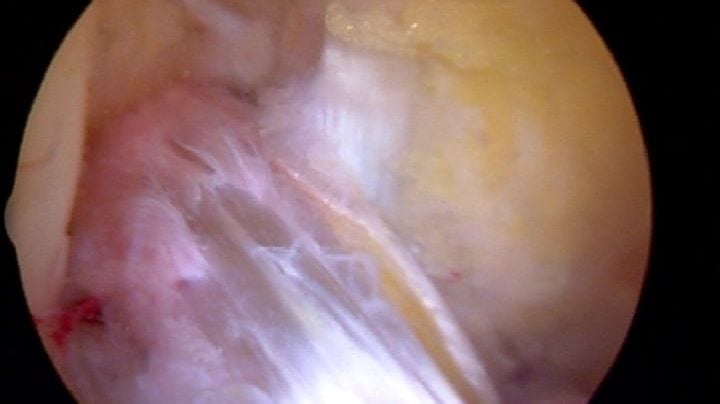 Having ACL surgery is a big commitment.  It is a painful procedure with a long-anticipated recovery.  As your surgeons, we know all of you have one goal in mind, returning to sports after your ACL reconstruction.  The research around the return to sports after knee surgery has been studied aggressively for decades.  We have great statistics and great rehabilitation programs to guide you.  Many of you will try and rush your return to sports too soon.  If you attempt to return to sports too soon after ACL surgery then you run the risk of tearing or re-injuring your new ACL.
Below are 5 expert Sports Medicine opinions about when an athlete can expect to return to sports after having an ACL ligament reconstruction on their knee.
A successful return to sports after ACL surgery is your number one goal.   There are many variables that go into determining when you should try to return to sports after ACL surgery. The risks of returning to the playing field too early after ACL surgery include suffering a re-tear of your new ACL.  A successful return to sports after ACL surgery requires a team approach.  It involves you, your surgeon, your athletic trainer and your physical therapist.   We have very strict criteria for when an athlete can return to sports after ACL surgery.  If you attempt to return to sports too soon you have a significant risk of tearing your new ACL.
Related reading …
The statistics can be alarming.  You might have a 45% risk of tearing your new ACL if you have not rehabilitated your knee properly.  You can drive that risk down to 18-20% with the proper training.  Unfortunately, once you tear your ACL you are always at risk of tearing the new ACL.
The first goal of your physical therapy after ACL surgery early on is to get back your motion and strength. The later stages of the recovery process involve improving your balance, agility, jumping and landing skills. Doing so will decrease the risk of re-injuring your knee and re-tearing your ACL.  Your recovery from an ACL reconstruction involves not only the physical aspects of your recovery but perhaps equally as important, the emotional and psychological components.   We will get into this in more detail in a later series with many experts who specialize in rehabilitation of ACL injuries.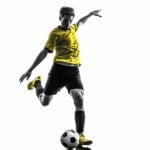 The research regarding the immediate management of an athlete after ACL surgery continues to evolve.  It turns out that immediate PT might weaken your new ACL graft.  Some surgeons are starting physical therapy a week or two after surgery because of this research.  Once PT has started, the research today shows that many people will tolerate an accelerated ACL surgery physical therapy program and be able to return to sports as early as 8 months.  There are many experts who feel that might be too early.  Thus there is a lot of confusion on the proper way to return to sports after ACL surgery.
What criteria do our experts use to determine when you might be able to return to sports after an ACL reconstruction? Once again we have asked our panel of ACL experts to offer their insights.
 How Do You Manage Your Athletes After ACL Surgery … and
When Do You Let Your Athletes Return To Sports After  ACL Surgery?
S.S: My ACL surgery post-op protocol involves brief ( about 7 days ) immobilization of the knee in full extension and full weight bearing as tolerated.  In some animal studies done at HSS, a short period of post-op immobilization leads to better quality ACL graft biologic tendon to bone attachment.  In addition, this has helped me encourage patients to achieve early post-op full extension of the knee, which is very important.  After about 7 days, I remove the brace and start physical therapy to reduce swelling, get full range of motion and start isometric strengthening progressing to closed chain lower extremity strengthening.  I modify this program for patients with a meniscus repair or a multi-ligament reconstruction.  I will allow patients to start a running program at 3 months if they can pass a series of four, simple to administer, functional tests.  These tests were developed by a joint group of orthopedic surgeons and physical therapists and were published in a special issue of the journal Sports Health.  During this time they continue to work on strength and neuromuscular control.
Return to sport is a very difficult topic in this patient population.  There is no clear cut answer.  Despite some success in early return to sports, most surgeons if questioned either privately or on the podium at a meeting will admit that there is some increased risk returning to a Level I sport before 9-12 months.  In my opinion, many studies support this.  At the recent AOSSM meeting in Seattle, a symposium paper was presented on "pediatric" ACLs.  This included patients up to 17 years old.  With careful analysis, they noted that significant neuromuscular control deficits persisted past 11 months in almost all patients.  They strongly cautioned against returning to sport prior to these deficits being corrected.  If an ACL tear is devastating to a teenager, a re-tear is exponentially worse.  I discuss all of this with the patient and their family.  I encourage them to try and give it 9-12 months (at a minimum). Time questions aside,  I don't allow a return to Level I sport (soccer, basketball, football) after an ACL reconstruction until there is no pain with activity, no swelling, full range of motion, good stability, strength close to equal to the opposite side.  Then the patient has to pass a series of rigorous functional tests of neuromuscular control, administered by the physical therapist.  If they pass this, only then, with full awareness of the risks involved, are they released to a sport.  It typically takes at least 8-12 months to achieve all of these goals after ACL surgery.   A recent study in AJSM showed an ACL re-tear rate of 17% in Division I collegiate athletes if they had their primary ACL reconstruction done prior to playing in college.  To me, this is a sobering statistic.  On a positive note, around 80% of athletes were able to return to at least one year of collegiate athletics after ACL reconstruction.
J.B
. : I use formal PT postop.  I begin PT 2 days postop.  Usually 2-3 x wk for 4 weeks and then 1-2 x wk for 8 weeks. I do not use a, ACL brace and I encourage them to stop using crutches as soon as possible (once safe and comfortable).  I used to use braces but saw and confirmed in a number of studies that braces inhibit quad development, impair gait recovery and can actually lead to a slight loss of extension.  Gave it up ~10 yrs ago and no issues. The first 3 month goals are simply to get rid of swelling and pain associated with ACL surgery, get to a functional level of flexion and full hyperextension (when possible) and return of Quad strength. In addition to modalities, stretching, and patellar mobilization.  We use step ups, Mini squats, leg presses, lunges, retro walking on a treadmill and eccentric quad and HS strengthening and Core strengthening.  Don't use any open chain exercises early. At 3 months, I usually initiate a "jogging program".  Actually, a walk-run program that is written out but self-directed by pt.  When complete (usually by 4 ½ mos), I provide a "sprinting and agility program", also written out but self-directed by the pt.  It starts with ¾ speed forward sprint, then full speed forward, followed by ¾ backward followed by full speed backward, followed by ¾ right and left shuffles, followed by full speed right and left shuffles, followed by ¾ speed suicides and the full speed suicides front-back first, then side to side.  Then it incorporates sports specific individual skills (ie dribbling shooting a soccer ball) without an opponent, coach, clock or score.  Then progress to same skill vs single opponent, coach, time, etc.  Then progress to scrimmage situation (short field, low score, limited time, etc.) or single opponent with score.  When gets through that, usually able to return (typically 9 months post op)
As above at 4 ½ months I see pt and reevaluate. If happy with exam which includes ROM, effusion, stability, tenderness and strength (Hip flexor as sign of kinetic chain strength and single leg squat for at least 5 reps with good stability), I then provide "sprinting and agility program".  This progresses them back to play.  If they have difficulty at any level of it, they rest and go back to prior level that they were able to complete and repeat and progress from there.
D.G : I work very aggressively to have the patient regain full knee extension in the first few days or at least a week or two after surgery. I also have them work with the physical therapist to regain quadriceps strength as quickly as possible. I tend to allow full weight-bearing unless I perform a repair of a bucket-handle meniscus tear. Otherwise, I use a fairly standard protocol, usually restricting jogging for 10 to 12 weeks after surgery and progressing to sport-specific activities in the coming weeks.
I use a combination of factors to help determine if an athlete can return to sports. I use isokinetic testing to see if the surgical limb has regained nearly all of the strength compared to the opposite side. I also have the physical therapist put the patient through a range of sport-specific tests to determine how well he or she might do.
D.O :  Initially, start physical therapy within a week.  Unless I need to perform a microfracture, I typically do not use a continuous passive motion machine (CPM).  Icing after surgery is a great pain reliever.  The compression ice machines work great, but typically they are not covered by insurance.  A frozen bag of peas can work pretty well in its place.
Return to sports criteria:  90% strength of the opposite side (measured with single leg hop distance test).  No limp with running in my office.  No pain in the knee.  The patient has accomplished trial sport-specific testing (for soccer, dribbling through cones, planting and kicking, etc.).
As you can see, determining when to return athletes to sports is a challenging issue.  We want to limit your risk of re-injury as much as you do.  Routine bracing after ACL surgery is not proven to be necessary.  We also differ slightly when it comes to rehabilitation immediately following an ACL reconstruction.  It turns out, as Dr Slattery pointed out,  that waiting a while before starting PT might be of benefit by allowing your new ligament to start to heal.  Stressing full extension as Dr Geier pointed out is critical.
Bottom line.. do not rush your return to sports.  Get that leg and your mechanics and stability as close to normal as possible.  It will be time well spent.
Our Experts:
D.G.: Dr David Geier : Twitter: @DrDavidGeier  ; Website
J. B.: Dr Jeff Berg:  Twitter: @DrJeffBerg ; Website 
D.O.: Dr Derek Ochiai: Twitter: @DrDerekOchiai ; Website
S.S:   Dr Scott Slattery: Twitter: @sportscaduceus  ; Website: